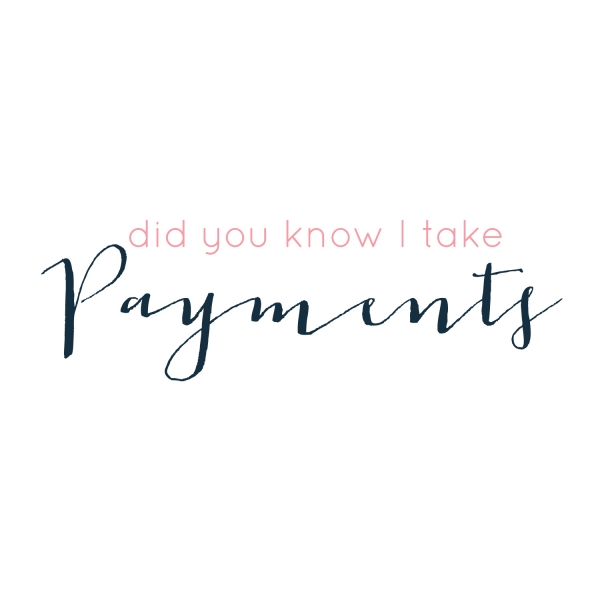 Photography is definitely an investment…an investment in your family. An investment in your heritage. An investment in your personal history. Our family photos hanging on our wall tell my children "You belong here!" We enjoy seeing the pictures every day and watching my children change so quickly.
My personal opinion is that you should have family portraits done a MINIMUM of once per year and children should have shots taken 2-3 times per year since they change so fast. Good quality pictures do add up and in order to help with those costs, I am happy to take payments before your session.
For example, a family wants September family pictures. Starting in June, we create a monthly payment plan that allows smaller payments each month until it is paid in full prior to the September session.
Another mom wants her children to come to my Springs mini's. She books the appointment with 1/3 down and then makes two more payments before the session.
I am flexible and will work out a plan that fits your situation. Just ask!!