I'm so excited to announce that I now have a Newborn Registry option available for my upcoming moms!!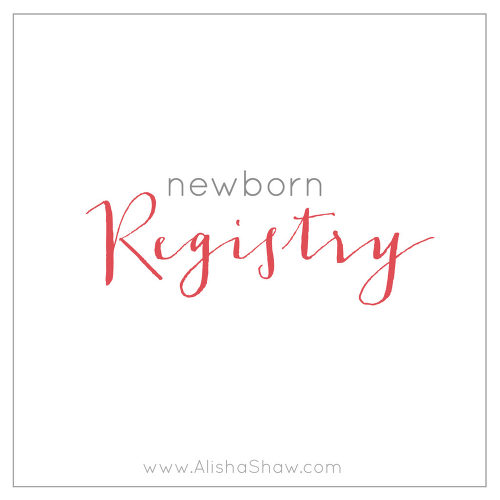 It's easy to create a registry:
Email hello@alishashaw.com and let me know you'd like a registry setup.
I'll email you once it's ready and you can direct your friend and family to my registry page.
They can donate any amount they wish and even remain anonymous.
You receive a gift box and card with the gifting parties names on it along with the amount you have available to put toward your newborn session.
If you did not receive enough to cover the full session, you can pay the difference or put it toward another session to be used within 12 months.
If you receive more than enough, you will be given the difference in a print & product credit.
Super easy and fun! What better gift than to have priceless photos of you new baby! You can create a registry as early as 6 months into your pregnancy. Friends and family can create one for you too as a surprise. Imagine the excitement of an upcoming mom when she receives a box with her newborn session gifted to her!
Dads, this would be a great gift to give your wife and family also! Thoughtful, darling and meaningful!