This is an amazing family that met me at the White Rocks of  Snow Canyon for a fun modern, light and airy kind of session. They have 5 darling children who I've had the privilege of watching grow up so fast. Momma is incredibly talented herself and not only has a darling decorated home, but takes awesome pictures!!
I loved that we added the E-Motion Video to their session to really show off the personalities of the kids. You can add E-Motion to your session too!
Aren't they dressed just perfect for the setting? I love that she did a neutral base of white and grays, then added subtle tones of chambray, peach and denim. I love that all of the children were in a slightly different color so they stood out from each other.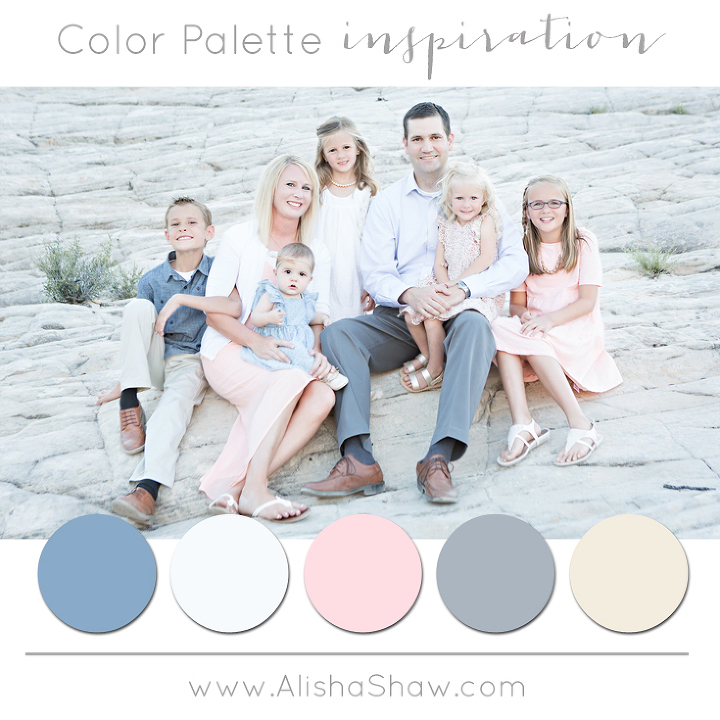 Can you tell who runs this family?? Isn't that always how it is…littlest is in charge!